Restaurants
Melia Cozumel Golf –All Inclusive has different dining spaces offering exceptional service and exquisite presentation in extraordinary settings.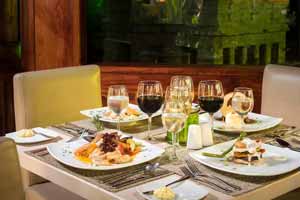 CAFÉ PARAÍSO
DESCRIPTION
A la carte restaurant serving international cuisine accompanied by an extensive wine list and a welcoming atmosphere.
TYPE OF CUISINE: Ambient Music
HIGHLIGHTS: Soothing live piano music
NOTE: Ideal for romantic dinners
ATMOSPHERE: Elegant and intimate
OPENING TIMES: Dinner (booking required)
DRESS CODE: Formal / Beach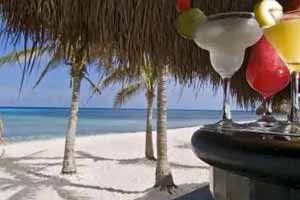 EL EMBARCADERO
beach Bar
DESCRIPTION
Located next to La Iguana Snack bar, serving a wide range of drinks for you to enjoy during your time on the beach
HIGHLIGHTS
Located under a charming palapa with a beach bar atmosphere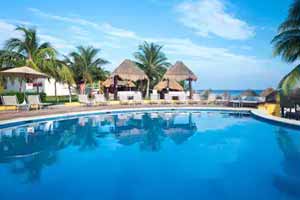 EL ISLEÑO
Swim Up Bar
DESCRIPTION: Located in theadults-only pool serving a wide range of drinks, cocktails and Mexican beer with service around the pool and on the beach
HIGHLIGHTS: Overlooking the sea
NOTE: Wet bar in the pool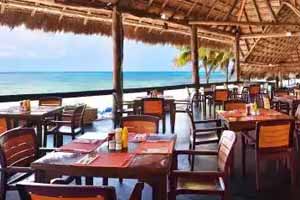 LA IGUANA BAR
DESCRIPTION: Open-air restaurant where you can enjoy traditional snacks and regional food during the day near the pool and the beach.
TYPE OF CUISINE: Snack bar
HIGHLIGHTS: Spectacular views of the ocean
ATMOSPHERE: Ideal for an informal lunch as you enjoy a day on the beach
OPENING TIMES: Lunch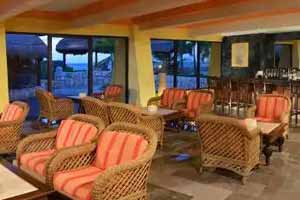 Lobby Bar
DESCRIPTION 
Located in the hotel lobby serving drinks, cocktails, long drinks and gin and tonics ….
HIGHLIGHTS: Ambient music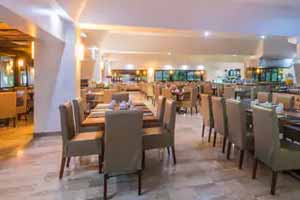 la Isla Restaurant
DESCRIPTION: Buffet restaurant with a wide variety of dishes and a Caribbean atmosphere overlooking the beach.
HIGHLIGHTS: Outdoor terrace with magnificent ocean views
NOTE: The main hotel dining area
ATMOSPHERE: Bright and welcoming
OPENING TIMES: Breakfast, lunch and dinner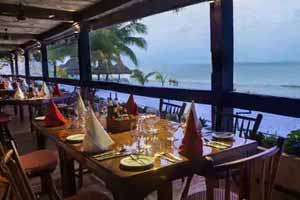 LA Veranda
DESCRIPTION: Restaurant offering Italian fine dining in an al fresco setting with sea views.
Dress code: Casual
Type of cuisine: A la carte Italian specialties
ATMOSPHERE: Ideal for a lovely evening overlooking the sea. Reservations required.